People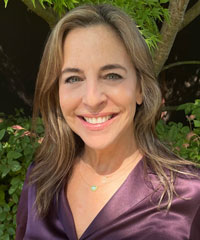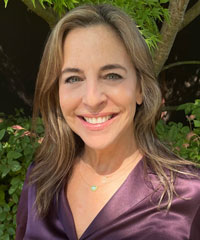 Lisa Grossman
Lisa Grossman began her career in executive search in 1995 at Heidrick & Struggles' San Francisco office in the Financial Services Practice where she served a number of investment banking, private equity, and venture capital clients. She then started her own firm, primarily working with early-stage tech companies in the Silicon Valley, helping them to build out their teams. In 2006 Lisa joined m/Oppenheim where she leads searches in the arts and culture, social justice, technology, health and human services, education, and global development sectors, and for foundations and associations, spanning a variety CEO and executive leadership roles across the country.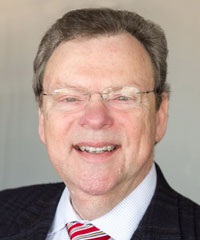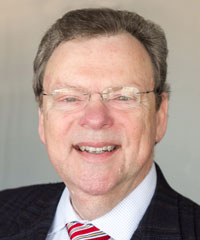 Dennis Hanthorn
Dennis Hanthorn has a 30-year career serving nonprofits as an executive search consultant, nonprofit performing arts CEO and music educator. Prior to joining m/Oppenheim, Dennis led The Atlanta Opera, Florentine Opera Company, and Dayton Opera, produced over 100 operas, taught at the University of Wisconsin, University of Alabama, and Pacific Lutheran University. He served on the Board of Directors of OPERA America, as a juror for the Metropolitan Opera Auditions and Belvedere Competition and panelist for the National Endowment for the Arts. A trained classical musician, Dennis has a PBS Emmy Award for Best Musical Performance and appeared on numerous other radio and television series. He holds a M.M. in French Horn performance from the University of Wisconsin and a B.S. in Music Education from Missouri State University.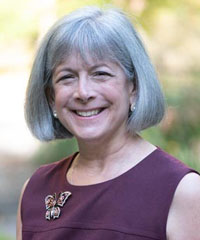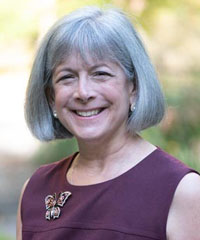 Lee Kappelman
Lee Kappelman has a 30-year career as a non-profit leader, executive search and fundraising consultant, artist representative, and film and television producer. She previously headed the search and fundraising practices at Arts Consulting Group and led fundraising at the Baltimore Symphony Orchestra; held senior executive positions at CBS Television and King World Entertainment; and was a literary agent in Los Angeles and New York representing Academy-Award and Emmy-Award-winning writers, directors, and actors. In 2013, Lee co-founded a healthcare non-profit, CaringOn, that supports caregivers of cancer patients and is currently partnered with Johns Hopkins Hospital, Medstar Health and other medical institutions. She holds a B.F.A. with honors from Boston University and an M.A. with honors from New York University.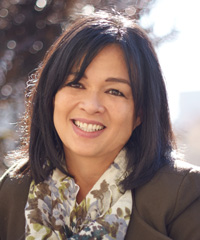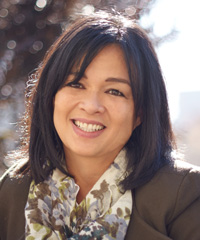 Imelda Najera Oppenheim
Human Resources
Imelda Najera Oppenheim
Imelda Najera Oppenheim (Human Resources) provides human resources and logistical support for this exceptional team. She previously held positions with the US Army as Director of Publicity for Morale, Welfare, and Recreation (Frankfurt, Germany); and was Promotions Coordinator for Elizabeth Arden / Unilever (New York City). She holds a B.A. in Communication and Art History from Rutgers University.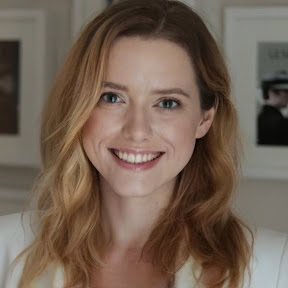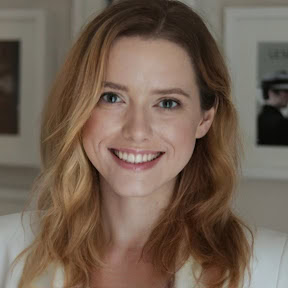 Joanna Nowacka Mata
Research
Joanna Nowacka Mata
Joanna Nowacka Mata (Research) joined m/Oppenheim Executive Search in early 2016 after a career in public administration and political campaigns. She brings strong analytical skills to the firm which streamline the search for future results that align with clients' visions. Joanna firmly believes that a strong nonprofit sector is crucial for the existence and development of prosperous communities. She supports the sector by volunteering her spare time to multiple nonprofits across the Bay Area. Joanna holds a B.A. degree in International Business from the Adam Mickiewicz University in Poland, an M.A. degree in International Security from the University of Warsaw, and an M.A. degree in Political Science from the Northeastern Illinois University. (Languages: English, Polish).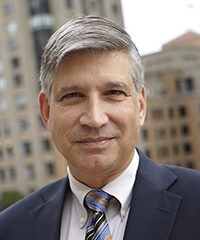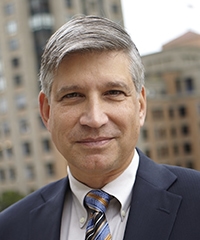 Mark Oppenheim
Mark Oppenheim has a 30-year consulting, business startup, corporate management and executive search track record, including management roles with the Child Welfare Administration of the City of New York, Ernst & Young in New York, Price Waterhouse in Frankfurt Germany, and the Oracle Corporation in San Francisco. He founded and manages m/Oppenheim, which recruits nonprofit executives and engages the public in supporting nonprofits. Mark's nonprofit executive search clients include performing and visual arts organizations, foundations, think tanks, education entities, government entities, and social justice, environment, health, human services and social entrepreneurship organizations. He holds a BA in Economics, History and Political Science with Honors from Brandeis University and an MBA from New York University.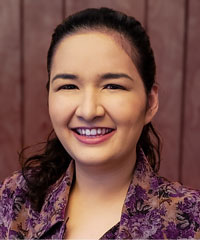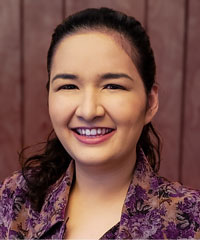 Mel Oppenheim
Mel Oppenheim (Media) joined m/Oppenheim in 2018 as a Social Media Intern and is now responsible for driving social media messaging as well as graphic design and video & podcast editing for the INSIGHT and Nonprofit Reporting series using Adobe Photoshop, After Effects, Premiere, Audition, among other tools. Prior to joining mOppenheim, Mel studied Fine Arts at the Pratt Institute.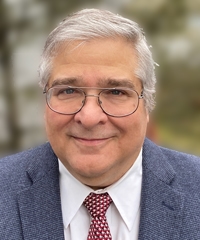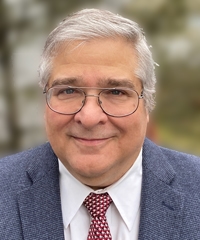 Steven Oppenheim
Principal
Steven Oppenheim
Steven Oppenheim joined m/Oppenheim Executive Search after a career in news, media and publishing. An Emmy-nominated news producer, Oppenheim worked at ABC's World News This Morning, World News Tonight with Peter Jennings, and with the nationally syndicated news magazine program Inside Edition. During his years as Vice President and Director of Publicity at G.P. Putnam's Sons and Riverhead Books, Putnam led all publishing industry imprints in hardcover New York Times bestsellers by an overwhelming margin. He has worked across the publishing industry with scores of authors and literary figures including Bob Woodward, Michael Beschloss, Alan Dershowitz, Seymour Hersh, Valerie Plame Wilson and many others.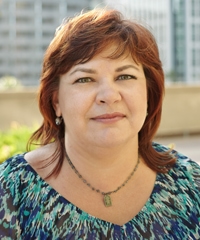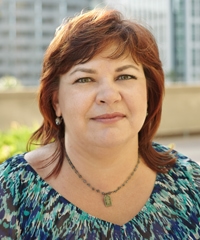 Julia Pivovarova
Finance & Scheduling Logistics
Julia Pivovarova
Julia Pivovarova (Finance & Scheduling Logistics) joined m/Oppenheim in 2010 and now provides excellent support for our dynamic team. Julia brings problem solving and organizational skills to the company along with over 20 years of administrative experience, eight of which was spent supporting Head Start's T/TA Network under the Department of Health and Human Services.  (Languages:  English, Russian, Ukrainian).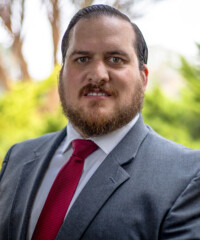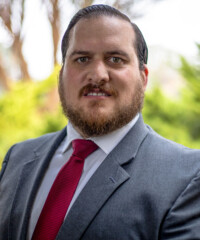 Oscar Quiros
Oscar Quiros joined m/Oppenheim Executive Search in 2013. Before joining the firm, he worked for Madbury Road as Digital Marketing consultant where he implemented the company's digital marketing strategy. Oscar started his career working as an IP Lawyer in Mexico City handling brands for multiple high profile international clients. He holds a Bachelor's Degree in Law from Universidad Iberoamericana in Mexico City, and a Master's Degree in International Marketing from Hult International Business School in San Francisco. (Languages:  English, Spanish).
Kevin Redick
Kevin Redick has 30 years of experience as a chief executive, fundraiser and recruiter for youth development, human services, K-12, higher education and healthcare nonprofits. He has strong experience working with economically disadvantaged communities, and in the process has fostered partnerships with churches, civic groups, legislators, and other community leaders. As a professional baseball player who was signed with a minor league affiliate of the San Francisco Giants, Kevin integrates ideas of teamwork and the power of the group into his approach to search and service. He holds a BA in Sociology from Westmont College and an MBA from the University of Phoenix.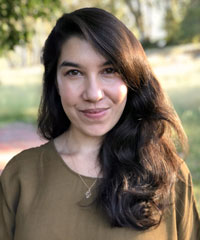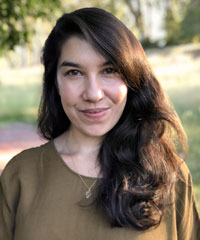 Marissa Solow
Marissa Solow (Research) joined m/Oppenheim Executive Search in 2021, after having previously worked at a startup doing specialized research for clients in the publishing industry. Her years of experience have provided her with a strong background in a variety of research methodologies. Marissa earned her B.A. in Comparative Literature at Bard College.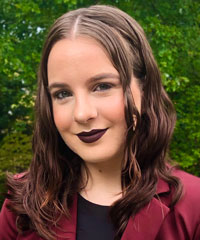 Juliana Rivera Sprague
Research
Juliana Sprague
Juliana Rivera Sprague (Research) joined m/Oppenheim Executive Search in 2022 after graduating from Vassar College with a B.A. in Sociology. They bring experience in non-profit development, volunteer/donor outreach, and communications research.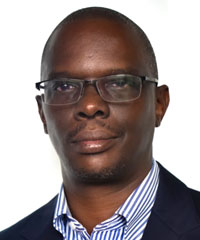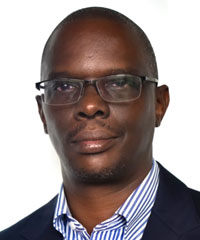 Nzuki Waita
Nzuki Waita (Principal) has over 25 years of nonprofit management experience covering United States, Africa and Asia in areas related to program design  &, management; resource mobilization; institutional and leadership strengthening. He holds a B.Ed in Economics from Kenyatta University in Kenya and an MBA in Management from the Edinburgh Business School in Scotland, United Kingdom. A citizen of both Kenya and the US, he has lived between cultures and has a distinguished track record as a nonprofit leader with the Human Needs Project, International Trade Centre of the United Nations, Millennium Promise Alliance, Touch Foundation, Development Alternatives Inc., and diverse globally active business organizations working on USAID, DFID UN, Red Cross and other projects.  He has forged productive collaborations with a broad range of US, African, Asian and EU business, government, foundation and nonprofit partners, and continues to support our international clients as they recruit leaders for their organizations and projects.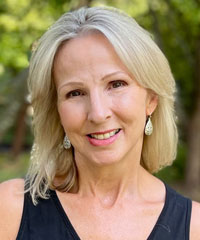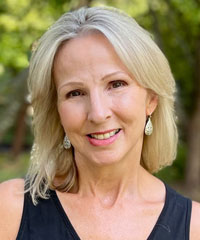 Carol Walton
Carol Walton (Sourcer) joined m/Oppenheim in 2022, bringing with her a strong background in Sales and Marketing. Her career started in Germany, first as a government Civilian serving the military communities as a Health Promotion Coordinator and later as a Sales Representative for one of the world's largest companies, Nike, Inc. After 12 years in Germany, Carol returned to the United States and held various roles in Sales. Carol is a cancer survivor, which led to her involvement with nonprofits. She has been a guest speaker & volunteer for American Cancer Society's Relay for Life, Leukemia & Lymphoma's Light the Night, and Hope for Two, as well as a patient support person for newly diagnosed patients. She is also a volunteer with The Capital Area Food Bank and has a passion for connecting with and serving others in need. Carol graduated with a Bachelor of Arts from Western Washington University.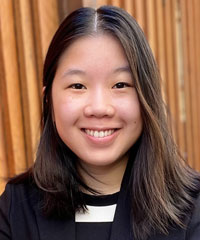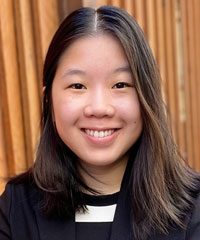 Kaleena Wong
Kaleena Wong (Research) joined m/Oppenheim Executive Search in 2022, having had previous experience in city planning within the Bay Area and nonprofit work from Kiva. After gaining extensive research skills in college, Kaleena is excited to bring her knowledge to the research team. Kaleena holds a BA in Geography, Environment, and Planning from Sonoma State University.